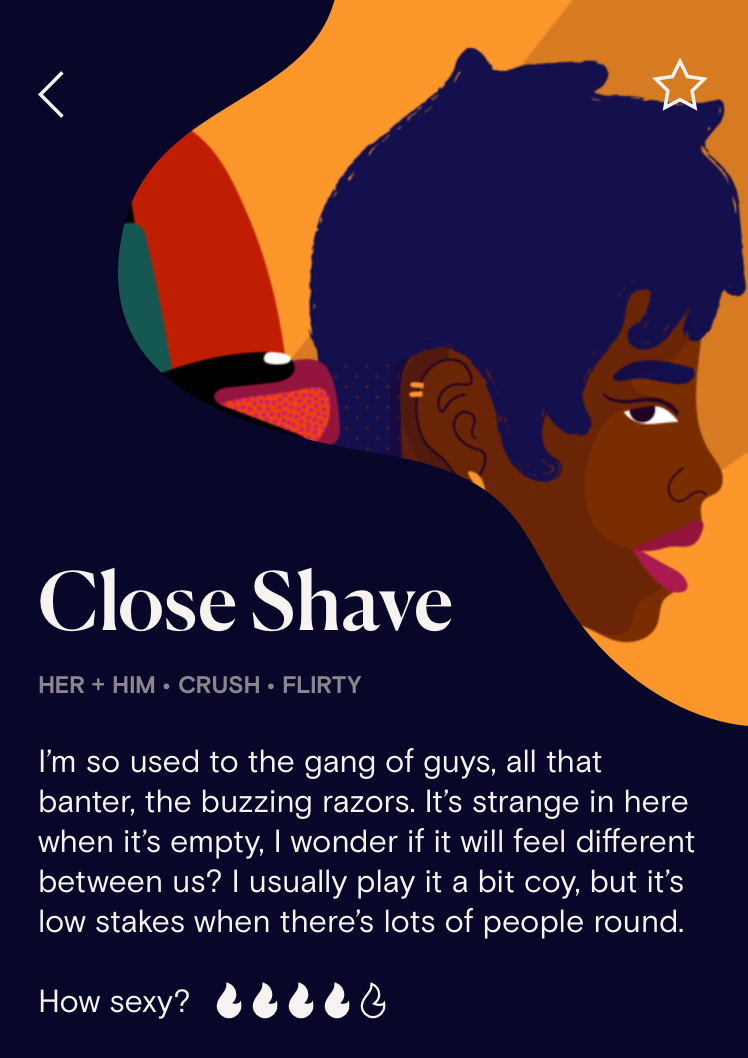 @dipseastories is a new app-based subscription platform for short-form erotic audio stories founded in 2018 by Gina Gutierrez and Faye Keegan.
www.dipseastories.com
.
Research shows that 90% of women use "mental framing" – or scenario conjuring – to get turned on (figure from a study carried out by one by OMGYes and The Kinsey Institute), so Dipsea commission lots of writers from around the world to craft audio fiction for women's aural pleasure-seeking experiences. The stories all prioritise female pleasure and show sex as communicative, full of enthusiastic consent and unperformed.